About us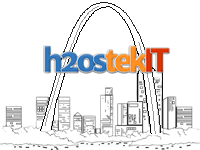 From basic small business website design to complex eCommerce and mobile solutions; h2ostekIT creates unique websites for clients nationwide. Your small business or organization will benefit from our years of experience in consulting, designing, building and developing high quality websites. h2ostekIT utilizes the latest in compliant CSS3, HTML5, PHP, JS, MySQL, AJAX (…and more!), and can step into your website design or development project building a long lasting relationship. Our experience helps to push your website to the next level. From basic website changes to complex data queries and on-line shopping; h2ostekIT will keep your project on schedule and on budget. Contact me about my affordable hourly programming rates or let us know how we can help with your next web design or website development project.
important info!
h2ostekIT can help your business increase on-line visibility and expand your reach through organic search engine marketing, bringing your small business website to the next level.
What Our Clients Are Saying
Meet Our Clients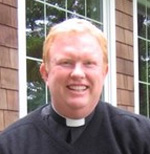 Mark Waters Consulting, LLC delivered on promises, brought ideas and innovation to the project and worked very well with our staff to deliver websites that we are proud to have our parishioners using on a daily basis.
If your parish or organization is looking for a true web development partner then we would recommend you speak with Mark Waters Consulting, LLC. You will be glad you did.
‐ Fr. Paul Pluth, Pastor, St. Augustine & St. Mary Catholic Churches

All of us at Savvy would like to say a big THANK YOU to all of you who have taken the time to check out our new website.
We are so grateful for all of you and welcome your comments and suggestions always. We also want to say a huge THANK YOU to each of the talented professionals who contributed to making this new website so beautiful and so easy to use.
First, Mark Waters, our web developer and designer who built this site from the ground up. Thank you, Mark, for your skill, flexibility, and patience as we worked hard to get the site as perfect as possible. You did an awesome job, and we are so thankful for you!
‐ Diane Fogerty, Principal & Owner, Savvy Surrounding Style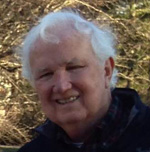 Mark, I just wanted you to know how much I appreciate all your help on our Web site, trf-properties.com. We received many great comments from both agents and tenants about its appearance, content and ease of use. You did a good job and, as a result, we have gotten new business which paid for the site many times over.
‐ Tim Fogerty, Owner, trf-properties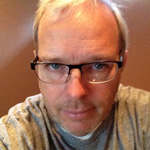 Whether you need an Internet presence, a website refresh or you want to move your static website to a content management system (CMS) like WordPress or Joomla, we can help you achieve your goals.
We're specialists when it comes to keeping your existing design, converting your website, and moving your content with our full-service WordPress conversion solution!
Check out our previous work and what our clients are saying about us…
‐ Mark Waters Consulting LLC